First name: Allen. Last name: Paca.
Allen Paca was created by Robert Kedra, a true believer in sustainability and forward thinking. With a passion for both fashion and the environment, Rob had a vision when he purchased an alpaca sweater while traveling through South America. He loved how soft yet durable the sweater was, and he found a deep appreciation for the artisanal craft of weaving with alpaca fiber.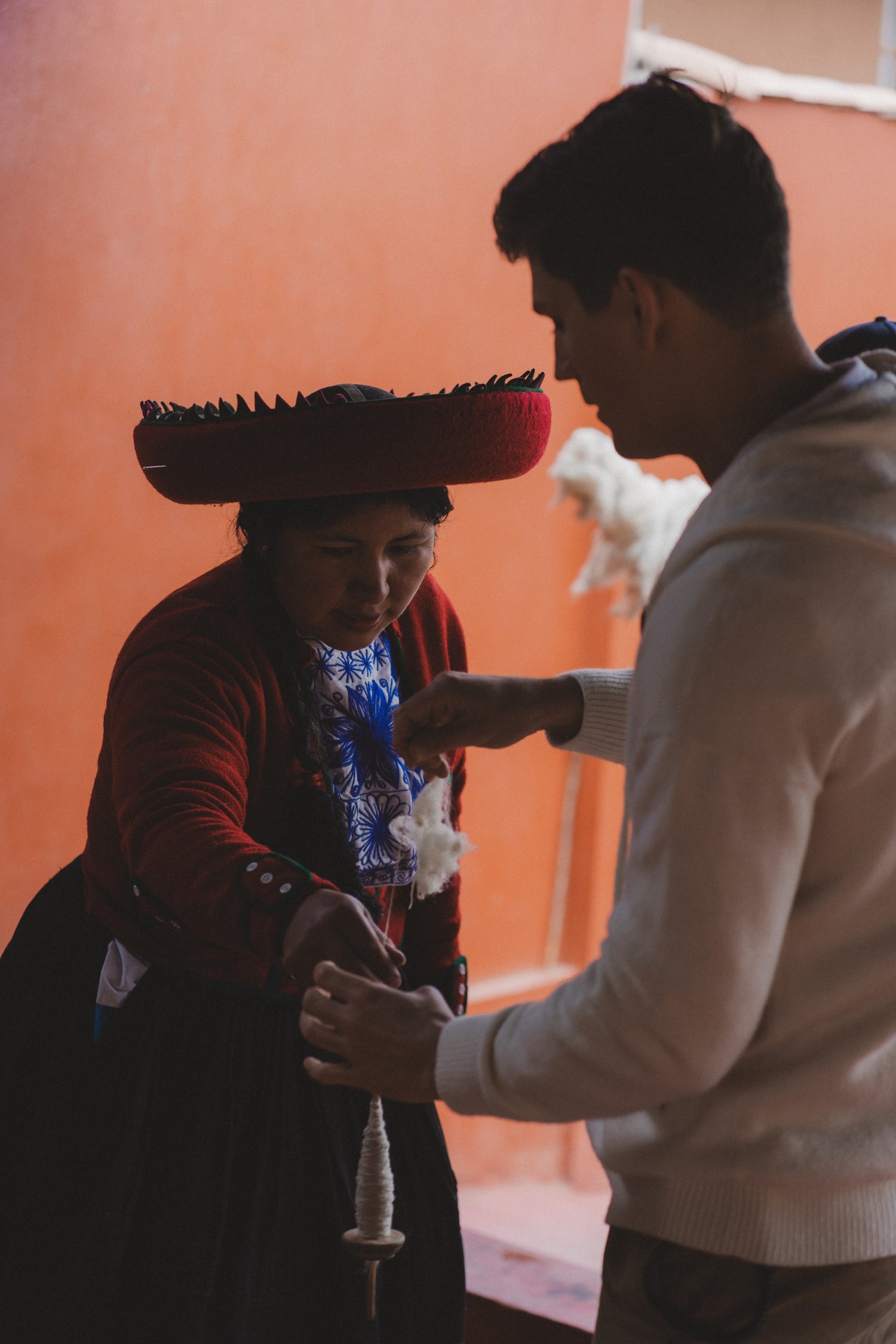 Say goodbye to fast fashion.
Fast fashion has taken over our society, and Allen Paca sets out to change that, returning to our roots of handcrafted clothing using natural fibers that date back centuries ago. Our line of knitwear is sustainably crafted by Peruvian artisans using alpaca fiber in an array of natural colors.  
 The people of the Andean Mountains have been weaving and wearing alpaca wool since the days of the Inka Empire, and there's a good reason for that. The alpaca has evolved in an environment with extreme temperature shifts throughout the day. Today, the clothing we make with their fiber is fit for any climate. It's odor-resistant and moisture-wicking, keeping you warm in cold climates yet cool under the beating sun. The benefits are endless. 
Never dyed, always sustainable.
Allen Paca promises to never use the harsh dyes and chemicals that are polluting our vital waterways. That's why our clothing is undyed, available in the beautiful earth tones that are natural to alpacas. These creams, browns, blacks, and greys create a classic look that transcends any fashion trend. 
But it's bigger than that… our clothing is not just extremely soft, cozy, and durable. It's not just sustainable and eco-friendly. It supports the artisanal men and women of Peru who deeply appreciate their craft, a craft that has been passed down for generations and, with your help, will continue that way. We're weaving that history into modern day designs.
Support these artisans and our planet in apparel that will take you from the slopes to the trail to dinner and back again. Join the Allen Paca mission for sustainable fashion and comfortable, natural living.