How to Care for Your Allen Paca Knitwear
Alpaca fiber is naturally anti-bacterial & odor-resistant. You probably don't need to clean it as often as you think. When it's time for a cleanse, follow these steps to properly care for your knitwear.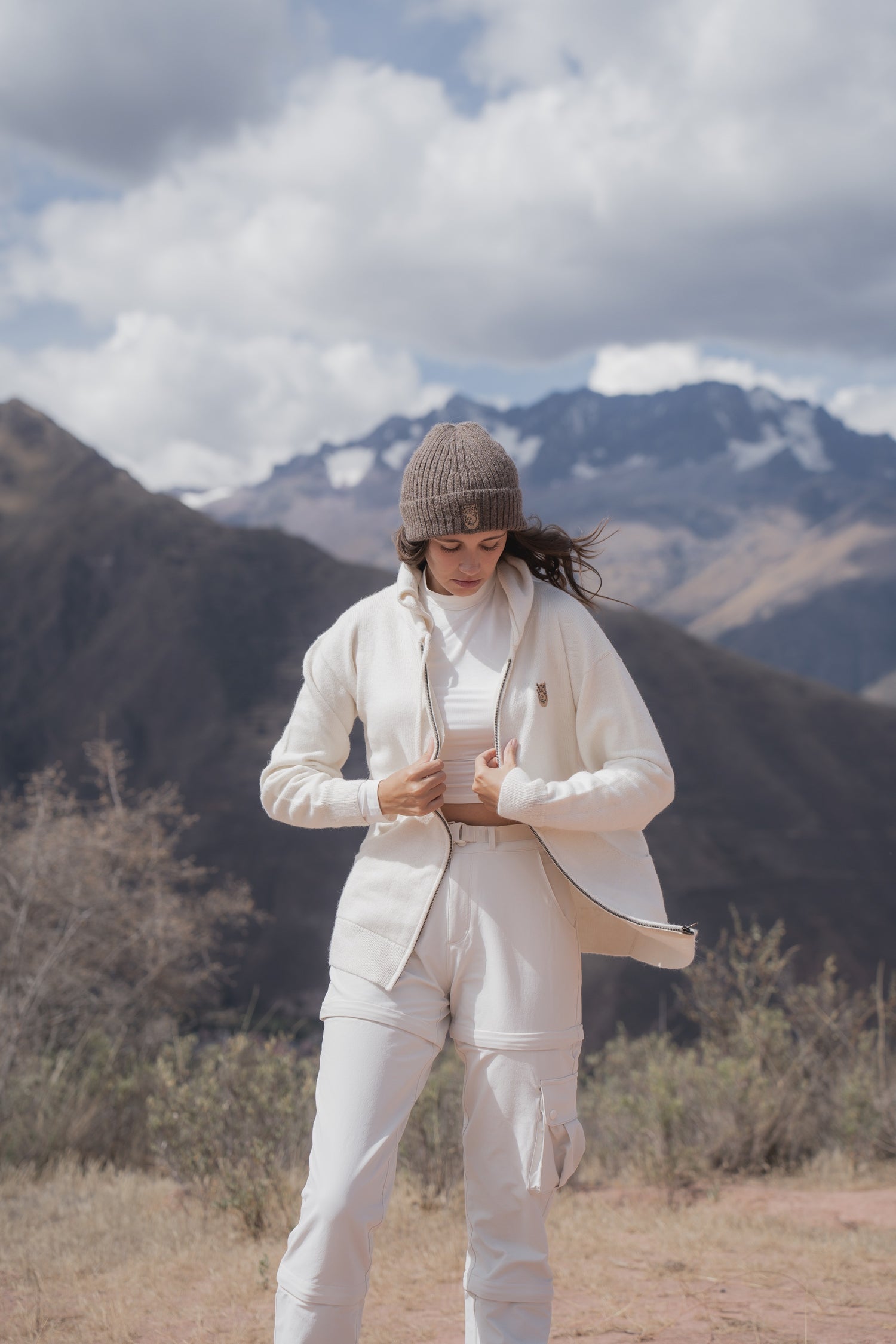 1. Clean and cool water
Fill up a sink, bucket, or container with cool water.
2. Gentle detergent
Add a small amount of gentle, wool-friendly detergent and mix slightly.
3. Soak and drain
Turn your garment inside out and fully submerge. Let sit for 5-10 minutes. Drain your sink, bucket, or container.
4. Rinse
Refill with cool water to rinse.
5. Press out
Press out as much water as possible from your garment, careful not to ring or pull.
6. Dry
Lay flat to dry on a clean towel.
If you'd prefer to machine wash your piece, do so on a delicate setting. Avoid the dryer and lay flat to dry.